Let's Play Catch Up... Food Network Star Style.
We have 2 weeks of catch up to do folks! My life has been all over the place. We will get to that later. That is, assuming you even are still reading at that point. If you're just looking for tidbits about the show, feel free to stop half way through the post. I will be recapping Episode 5/7 "Panic on the Panel" and Episode 6/8 "Take This Title and Run wit It". I will also make sure to include links to the recipes that correspond with the episode. Some are exact replicas, and some are just super similar. But either way, if you find yourself wanting to spend 10 minutes of your life on the random thoughts in my head, then I have you covered.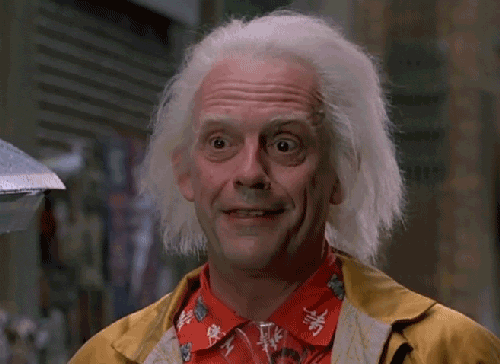 So now we are going to travel way way back to like one and a half weeks ago. I know it is tough. Its my life and I can barely recall the details. So our "panic on the panel" episode. Our first challenge comprised of making a week night meal that you would typically see at your home. It was our "mid term challenge" and it had to showcase everything that we had learned so far. You follow? Great, because it is a lot tougher than it looks. Although wine and cheese are phenomenal week night dinner options, I ultimately decided that maybe that wasn't what I was suppose to serve Bobby and Giada for my midterm challenge. I opted for a Ahi and Pork Belly Tostada. I was going to recreate the recipe, but due to how crazy my life has been, I am giving you a different version. Don't worry, it is still yummy!
Surprise surprise!!! We are our own guest judges for our demo. Ya? As for my first dish, it went over well. They truly enjoyed my food. And even my choking (legit lodged a sharp corner of the tostada in my throat mid presentation) was amazing apparently. Got a few laughs and maybe even a sympathy nod from the judges. Hey, I will take all I can get at this point. Haha
Then Bobby and Giada turned the tables on us. We had to critique them. Crazy. I totally was not expecting that.
Manny and I were pitted against each other and Harison and Katie were head to head. Manny whooped my butt and enjoyed doing so. Katie beat out Harrison and Palak and Adam were the other two in the bottom from their match ups.
So now you have four talented people who all cold win this thing going head to head, AGAIN, and two out of the four of us would be going home at the end of the cook. Talk about pressure!!! No joke, that was the longest and most exhausting day we had the whole time. I was spent. I ended up having to make my version of Bobby's dish. Thankfully it was just enough to save me.
Palak and I were safe. Adam and Harrison went home. I think we were all shocked on this one. It didn't make it to television, but we all did presentations as well. No one's stood out as bad. It was a rough day physically and emotionally as we said good bye to two awesome competitors and human beings. Both, who I am entirely sure, will do amazing things.
(And yeah, I cooked in a crop top and I skirt. I ran my mother f-ing butt off!)
Okay... moving on! Lets get into "Take this Title and Run with It"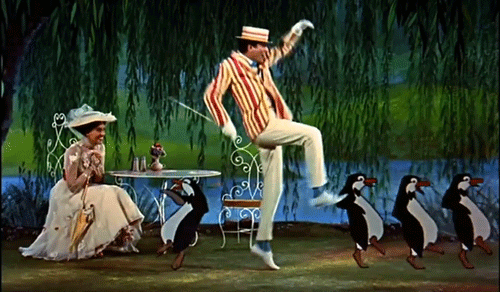 Our first challenge was to create a dish inspired by a Hotel Transylvania 3 movie character. I got Drak (aka Dracula). We were supposed to craft a dish that represented our character and was "summery". I decided to do mini stone fruit galettes. I always make these with my kids in the summer. We have done assorted stone fruits (peaches, plums, nectarines), cherries, apples, flambeed pears; you name it. They are simple, tasty and the perfect summer treat with a scoop of vanilla bean ice cream on top.
Fran Drescher (who plays a character in the movie) was our guest judge. I am not overstating how funny she is when I say she is absolutely friggin hysterical. WE were all laughing our butts off with practically every word that came out of her mouth. And it was so natural two. Just her perfectly quick and witty brain, firing away. LOVED her!
Ultimately my presentation and tie from my dish to my character gave me my first win. I needed that, because damn, I have been circling the bottom. Yay for me.
It is missing the "blood orange sauce". But basically you can juice like 10 blood oranges, reduce if for 10-15 minutes, add 1-2 tbsp of white sugar... and voila, blood orange syrup!
Winning gave me an advantage for the Star challenge. I love an advantage as much as the next girl. But this is my least favorite kind of advantage... the sabotage esque kind where you assign stuff to people. Last year on Food Network Star, I was given a similar advantage when assigning summer party events. I gave Jason and Matthew ones I thought they would like. Giada stopped me and said "Amy, this is a competition, be strategic." I felt like an awful person giving Low Country Boil, and assigning Rusty Garden Party. (Even though Rutsy ended up winning that one. Yay Rusty.) So this year I have the same advantage.
We were given show concepts in which were told to give our own spin on three titles: Cheat Eats, Ooey Gooey and Stack-able Snacks. I wanted to do Cheat Eats since I thought I had a new and interesting take on it. I picked Manny to go up against since for some reason in my mind he would have the most difficult time with MY interpretation of the challenge. In my small brain moment it didn't even dawn on me that he would do awesome at the literal interpretation of the concept. Haha. I knew Katie and Jess cooked leaner food, so Ooey Gooey went to the two if them. This left Christian and Palak with Stack-able Snacks.
The below photos are from the journal in which I would try to map out my presentations. We had a 3 minute demo and I thought I had a great new idea for cheat day.
I went head to head with Manny... again!
Our guest judges were Loni Love and Alex Guarnaschelli. They were both hysterical. Apparently this is the week for comedic guest judges. They were also both super sweet. Alex is my spirit animal. She is apologetically fierce and bad ass whilst still maintaining a relatable kindness. Plus she is a world class chef!
And although in the end my concept lost to Manny's, they all loved my food. Bobby said he is coming over for taco night and Alex said I have Bobby Flay level tacos. Basically, Iron Chefs like my Mexican Food.
Jess, Christian and I landed in the bottom and somehow I stayed. I am starting to feel like a cat with nine lives. I know I am supposed to say "they must see something in me" (and I am sure they do), but I am perpetually on the bottom. Seeing Jess go was sad. At this point in the competition you get more and more attached to people. And even though you want to stay, it is difficult to see talented and kind people go home.
Other ingredients included are really quite similar to the rest of this post as well.
Now about my life...
I fluctuate so much on how to do these posts. How to merge them. Do I lead with the food or the show? It all of course started with the food. But the show has more draw, naturally?? Before any of this I am a person. A mommy burning the candles at both ends. A wife, a military spouse. I am someone who likes to go hiking, go to the gym. And as a form of secondary income I have been turning my home into a food truck once a week and essentially slinging food from my house. It is all this crazy wheel that doesn't stop.
I love the blog. It is my baby. But it is summer time. The kids are around more, and as much as I need "me time", I can only ask them to "sit nicely" so often. As such, the blog has been wildly neglected lately. I am supposed to be excited, right? I am on national television! I really do have the the sweetest people sending me the nicest messages. And I love that. I REALLY DO!!! I will look at new comments, posts, messages and it really does warm my heart. I am glad that as tiny of a speck that I am in this world, I am relatable and *mostly* liked. But lately, between karate, swimming, family time, church, gym, dogs, kids, cleaning, sanity and sleep, this has fallen last. And you know what? I am okay with that. Sometimes people need breaks. I need a break.
We have had a really busy last few weeks.
Below are a a few highlights from girl scout over nights, to "camping" at Bellows and what was a really really risky hike. It wasn't that bad. I mean, the helicopter only circled us once we reached the fist peak. (P.S. I promise my kids have faces... they're just not on the internet.
And from hiking to Bellows with the fam (where I tried to ignore technology with the exception of photography. :)
I am not saying its a rough life. I am just sating it is a busy one. Even now, I am in an airport lounge (not the norm) finishing a half finished week old blog post that honestly should have been posted 2 weeks ago.
Forgive me, I am human. ANd because I am human, and a mom, I feel perpetually behind. And that is real life. I would be lying if I didn't admit to feeling like I am constantly being pulled in 10,000 places at once. And as cool and phenomenal as this show is, my family is my life.
I typed the following a bit ago and can't remember its context. Yet still it doesn't seem worth deleting....
This competition almost takes that away from you. In the most respectful way possible: you are pitted up against others where every choice can be your last. And so many people (myself included) want this so desperately bad. When everything is riding on the line, how can you not hyper analyze/shut down? Okay, maybe that isn't how your brain operates, but that is how mine does. So even the little victories, I want to pick out what I did well and figure out how to carbon copy it for next time. I keep finding myself in this cycle. It is odd after Comeback Kitchen. Not that Comeback is the sum of my culinary legacy, but I felt like me a bit.
This might be the most disjointed post I have written. So be it. That is how my brain works. But even for me, this is a stretch to follow. lol
-The ever eratic Amy